The Desktop Telephone – Reinvented
Communication continues to evolve each day, and to keep up, so must your desktop telephone.
Superior Telephone and NEC brings you the obvious next step in desktop phone development. The new UT880 desktop telephone re-invents the office phone by integrating the traditional desktop telephone and tablet into one innovative, feature-packed device. The UT880—revolutionizes your desktop experience.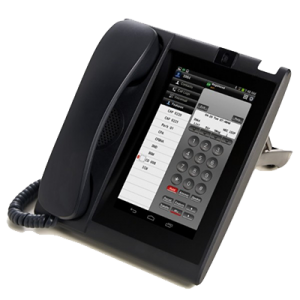 Superior Telephone and the NEC UT880 offers you:
Full seven inch color display with multi-touch capabilities
USB port
Multiline SIP client that emulates any NEC telephone
Open interface for application development
NEC platform voice functionality and hands-free, wide-band speakerphone
Integrated Bluetooth capability
Built-in camera for pictures and video applications
With Superior Telephone and the UT880, your workforce will be able to take it to the next level with a flexible and extensible device that conforms to multiple working styles and helps improve efficiency and productivity.